Well, I'm certainly not new to blogging, but this is the first post for this new blog of mine so let's make it worth it...
I entered the CGChallenge: B-Movie today. I really like this challenge a lot. The thought process behind it is really amazing. It's giving me a lot of opportunity I didn't think I would ever have. I'm not the most creative person ever--it's actually sometimes difficult for myself to come up with an awesome idea out of blue; but with these challenges, you're practically told what to do, and the ideas just keep pouring in.
So with that said and done I began my piece. I am shooting for a 1940's downtown scene where a small platoon of soldiers are fighting a giant grub that has came out of the ground and destroying this city.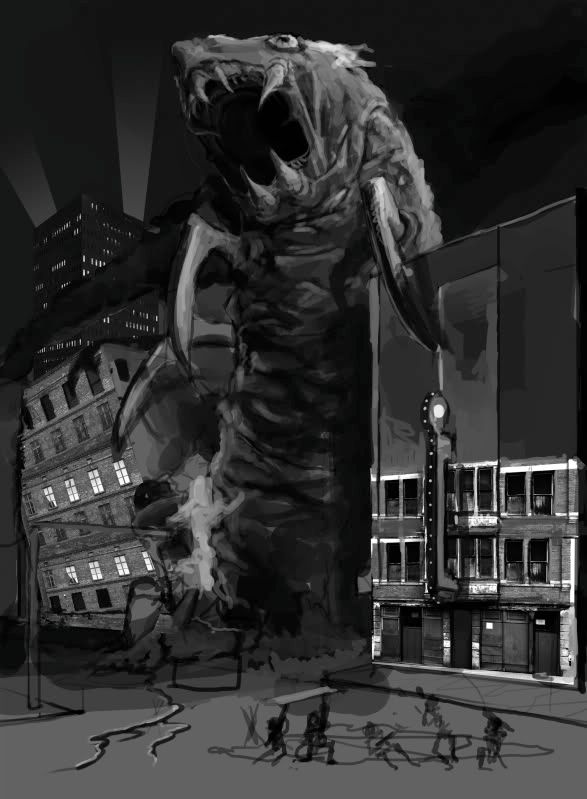 (Right click --> View Image to see the entire piece)
This is what I have so far. It's a pretty basic grayscale sketch and has quite a ways to go, but I'm really digging what I have so far.
With all that being said it's time for me to finally get some sleep, I'll post more of this as I finish 'em.